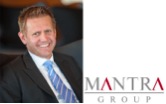 Coles and Red Cross are helping thousands of Australian kids get a healthy start to their day.
Despite many nutritionists considering that breakfast is the most important meal of the day in assisting a child's development and helping maintain a healthy weight, research has found that up to 40 per cent of Australian school children regularly skip breakfast.
Since 1991, the Red Cross Good Start Breakfast Club program has positively influenced the eating habits of children and assisted communities in changing attitudes towards nutrition by providing free healthy breakfasts and nutrition education at primary schools in areas of greatest need, along with food budgeting workshops to children, parents and communities.
Proudly supported by Coles, the program currently operates in more than 260 schools across Australia and serves around 5, 000 children each school day. Since 2006, support from Coles and its customers has enabled Red Cross to provide over 2.75 million breakfasts to school children across Australia with more than 800, 000 healthy breakfasts being served each year.
Shaun Hazeldine, National Manager of the Good Start Breakfast Club, said the program has had an amazing impact across the country, and acknowledged Coles for helping to ensure that children at participating schools get a good start.
"We have found that there are a number of children in disadvantaged areas who are not beginning the day with a healthy breakfast however, this trend is not confined to such areas. Families across Australia who are time poor in the morning are turning to breakfast alternatives that don't provide children with the nutritional requirements to lead an active lifestyle, " Mr Hazeldine said.
"The Good Start Breakfast Club program is committed to working to improve nutrition education amongst all families, and our partnership with Coles has enabled the program to become the largest of its kind in Australia."
Source: www.grayprimary.nt.edu.au
Related posts: