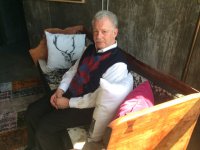 To celebrate turning 30 the movie – starring Molly Ringwald, Ally Sheedy, Anthony Michael Hall, Emilio Estevez and Judd Nelson as the princess, oddball, brain, jock and rebel thrown together for a day of detention – will be re-released in theaters across America this Thursday, March 26, and next Tuesday, March 31, Fathom Events, Universal Pictures Home Entertainment, and BY Experience have announced.
Check out this retro trailer:
In addition, Universal Home Entertainment has announced the release of a 30th anniversary edition Blu-Ray/DVD version of the film, packed with all sorts of extras including commentary with Nelson and Hall.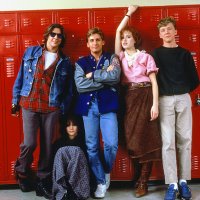 Georgia boasts a unique connection to the beloved teen classic. Andy Meyer, a film and TV professor at the Savannah College of Art and Design, served as the movie's executive producer. He and co-producer Michelle Manning are the only two surviving members of the creative team behind "The Breakfast Club."
Legendary screenwriter/director John Hughes, known for iconic projects such as "Pretty In Pink, " "Sixteen Candles, " "Ferris Bueller's Day Off" and the "Home Alone" movies, has passed away, as have executive producer Gil Friesen and producer Ned Tanen.
All these years later, Meyer appreciates the movie's timeless appeal, even if nobody associated with the project would have predicted its incredible staying power.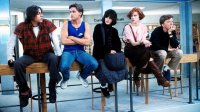 "It's such a relatable movie, " Meyer said during a recent interview at SCAD in Savannah. "It was one of the first movies which treated kids seriously, with respect. John made a career of 'kids against parents.' That's a big theme in this movie. No one plays that instrument better than John Hughes."
At the time, Meyer was president of A&M Films, and came across Hughes' screenplay for "National Lampoon's Vacation."
"I called my agent and said, 'Who is this guy? This is really funny, '" Meyer recalled. "They said, 'His name is John Hughes.' I said, 'I gotta meet this guy.'"
When the two met, Meyer asked Hughes if he had anything else cooking.
"He said, 'I do, but I need to direct it, '" Meyer recalled. He read the script and was sold immediately.
"We've got to buy this, " he told his studio. "We were going to make it independently for $1 million in Chicago."
Then Universal called. Their offer to buy the film came with a $12 million budget, still modest but rich enough to build the high school library set from scratch. The entire movie takes place basically in that one room, so designing it with filmmaking it mind was key.
"It was the perfect design, " Meyer said.
The production went smoothly, he said, "because everybody was going to one location and because everyone was the best in the business. There weren't a lot of script changes. (Hughes) didn't take notes."
Source: buzz.blog.ajc.com
iPhone6 Plus Sports Armband, Nancy's shop Easy Fitting Sports Universal Armband With Build In Screen Protect Case Cover Running band Stylish Reflective Walking Exercise Mount Sports Sports Rain-proof Universal Armband Case+ Key Holder Slot for Iphone 6 Plus (5.5 Inch) (Sky blue)
Wireless (Deego)
Designed specifically for iPhone 6 Plus, Lightweight armband keeps your phone secure and protected.
Water Resistant and sweat-proof funtion to better protect your mobile phone, make you feel more comfortable during exercise,Due to varying color display...
Built in Reflective strip for safe running in low light conditions. Built-in Key holder. Cutouts for easy access to headphones port and controls. A sweat resistant...
Material: Lightweight soft neoprene that is molded to twist and bend but will not stretch out of shape. Washable with gentle soap and water, then air dry. Can keep...
Functionality: Provide excellent protection during sport, such as running, biking, jogging, walking, working out etc. Touch screen works through the clear cover
Galaxy S5, Galaxy S6,galaxy S6 Edge Sport Armband , Nancy's Shop Easy Fitting Sports Universal Running Armband with Build in Screen Protect Case Cover Running Band Stylish Reflective Walking Exercise Mount Sports Universal Armband Case+ Key Holder Slot for Samsung Galaxy S 5 , Samsung Galaxy S6,samsung Galaxy S 6 Edge (Black)
Wireless (Deego)
Designed specifically for Samsung galaxy S 5 , Samsung galaxy S6,Samsung galaxy S 6 Edge
Exercise your right to a case is also a Sports Armband. Stays put while you run. Touch screen works through the clear cover
Built in key holder to help minimze carrying extra items while you excercise. Secure your device worry free and free your hands! Listen to your music with your hands...
Strong light weight exclusive neoprene material that protects your device.
Able to access to headphones, buttons, touchscreen feature on the cell phone.
Related posts: