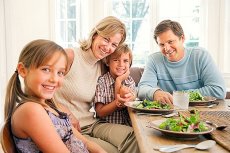 Slimming doesn't have to mean making dramatic changes to your lifestyle overnight. In fact, small changes added together can make a big difference to your weight loss.
Get active... one step at a time
You don't have to shell out on signing up for an expensive gym membership or a personal trainer just because it's January and New Year's resolutions time.
Try becoming more active one step at a time and slowly increase the amount you do each day and week.
Swap boring workouts for fun fitness regimes
Find an activity that you enjoy. Whether that's walking with friends, going for a bike ride with the kids or discovering a new exercise class. If you're having fun, you'll soon forget you're working up a sweat!
Swap the car for a walk when making short journeys
Whether it's walking the kids to school or parking a little further away from work and walking the difference, finding small, manageable ways to build activity into your everyday life will make it easier to keep up your fitness regime.
Swap watching TV indoors for time outdoors with your friends and family
You could invite them to go swimming, cycling or walking with you as part of your new routine. Slimmers say that it's always much easier to be active if those around you are, too.
Get into a new 'groove'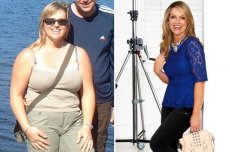 Successful long-term weight loss isn't only about eating differently, it's about developing healthy new habits that you can keep up for life. Often they become so ingrained that you don't even know you're doing them. Slimming World calls this getting into a new "groove".
Swap thinking about the end goal for smaller targets
Losing weight is a lifestyle change, not a race!
Thinking about your end goal can be daunting, especially if you've got a lot of weight to lose, so break your weight loss down into more manageable targets.
This could be how much you want to lose each week or thinking about your weight loss each stone or even half-stone at a time.
You will soon look back and realise just how far you've come.
Swap impromptu eating for planning meals ahead
When you don't have anything in the fridge, the cupboards are bare and you're starving hungry, it's easy to be tempted by speedy convenience foods.
Planning your meals ahead and even cooking in advance keeps you in control and you don't waste food or money!
Making a list before hitting the supermarket is a great idea, too, so you won't be tempted by those sneaky offers at the end of the aisles.
Swap going it alone for support and encouragement
Research shows that slimmers who get support by joining a group of like-minded slimmers are more likely to be successful than those who go it alone.
Source: www.mirror.co.uk
Clif Bar - 12 Pack - Oatmeal Raisin Walnut


Grocery (Clif Bar)




While trekking in Nepal, I met up with an expedition about to climb Dhaligiri, one of the world s highest peaks
Clif
Nutrition Bar Chocolate Peanut Crisp Oatmega Bar, Gluten-Free, Soy-Free, Egg-Free 1.8oz (Pack of 12)


Health and Beauty (Boundless Nutrition)




Gluten-Free, Soy-Free, Egg-Free
Omega-3s from Fish Oil
Grass-Fed Whey from New Zealand
3 Cups Decaffeinated Green Tea for Antioxidants
Pack of 12
Related posts: