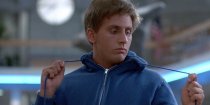 Universal
The actual anniversary of the release of The Breakfast Club was back in February, but it's never too late to celebrate right? We don't think so either. Thirty years ago, writer/director John Hughes' soulful, hilarious teen movie debuted and it's just as beloved today as it ever was. It's a watershed pop film — the kind directors dream about making.
But The Breakfast Club wasn't all smooth sailing. The production had its problems and, like most movies, those problems are now fascinating anecdotes (we'll get to that in a minute). Casting decisions were tough, and Hughes combined his script with plenty of improvisation to give the film its authentic feel. That may be the key to The Breakfast Club: It rings true.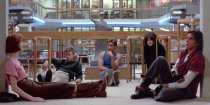 So whether you're an athlete, a basket-case, a princess, a brain, or a criminal, you probably love this movie. But you may not know the whole story. Here are 20 things you never knew about The Breakfast Club:
1. Hughes wrote the Breakfast Club screenplay in just two days and shot it entirely in sequence.
2. Hughes almost fired Judd Nelson (who plays Bender) because the actor stayed in character off camera and continued taunting co-star Molly Ringwald. Ironically, Bender's arch enemy in the movie, Richard Vernon (Paul Gleason) convinced Hughes not to do it.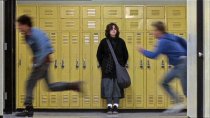 Universal
3. Universal's original plan was to make sequels to the movie every ten years that would include the same cast as they aged. But once filming began, it was clear Hughes did not want to work with Nelson ever again. The director said as much at the time. It was also rumored Hughes had a falling out with Ringwald after she turned down Some Kind of Wonderful (he wanted her to play Watts) and gravitated towards more adult roles. Ringwald has said she lost touch with Hughes after their third film together, Pretty in Pink, in 1986.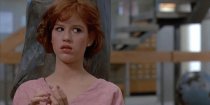 Universal
4. Ages of the Breakfast Club actors during filming: Judd Nelson (25), Molly Ringwald (16), Emilio Estevez (22), Anthony Michael Hall (16), Ally Sheedy (22). Estevez, Nelson, and Sheedy also played college graduates the same year, in St. Elmo's Fire.
5. Hughes cast Ringwald and Hall first, two of his stars from Sixteen Candles.
6. Ringwald was originally asked to portray Allison, but she wanted to play Claire and convinced Hughes and Universal to give her the role.
7. Estevez was originally cast to play Bender, but Hughes couldn't find someone for the Andrew Clark role so Estevez agreed to do it.
Source: www.zimbio.com
BREAKFAST CLUB - Art Print on Canvas (32x24 inches, unframed)


Home (Rock Bull)




Canvas size 32 x 24 inches, 80 x 60 cm.
Fine Quality Art Print on Canvas - with texture, rich colour and superior materials.
Unframed/ Unstretched. Rolled and shipped in a protective tube.
All the image samples were collected from Google Image Search, if the sample pictures hurt any author s benefit, author please contact us to remove.
Dear customers, the posters have varies sizes(40*60cm,50*70cm,60*80cm), Please search the name of product you like in our store and you can get all the sizes of...
Related posts: