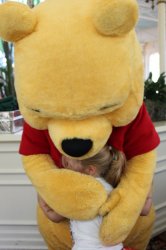 This week's SATURDAY SIX looks at the Top Six Character Breakfasts in Walt Disney World. Two of the things guests like to do most at theme parks are meet characters and eat food. Character breakfasts allow us to kill two birds with one stone and eat while meeting characters. As a side benefit, the interactions with the characters are much more involved and longer than the ones we wait in lines for at the parks. Each character will stop by your table and interact with you and your family, so there's no need to try to and chase one down, stand in a long queue, or waste a FastPass+ on a meet and greet. They come to you.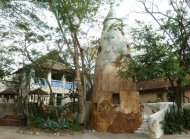 Character dining has become a big business – especially at Disney – and the popularity is such that you almost always need an Advance Dining Reservation (ADR). You can now have breakfast, lunch, or dinner with the characters, but for today's purposes we are going to look at the top six character breakfasts in Walt Disney World. Let's see what made the cut…
# 6 – The Crystal Palace (Magic Kingdom)
While the food at this "Buffet with Character" is similar to what's at most of the other breakfast buffets (scrambled eggs, Mickey Mouse waffles, sausage, etc.), there is one item on the kid's buffet worth mentioning: Pooh's Puffed French toast.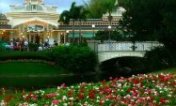 Fried and coated in sugar, Pooh's puffed French toast ranks right up there with at Kona Cafe and Banana Bread French Toast at Whispering Canyon as one of our favorite breakfast items at Walt Disney World. The Breakfast Lasagna is also worth adding on to your Disney foodie bucket list.
One advantage to restaurants inside the parks is being able to schedule your reservation before the park officially opens to guests, allowing you the opportunity to be inside the park before rope drop. There is something to be said about being able to walk down Main Street, U.S.A., and taking pictures of a castle with no one in front of it.
Source: blog.touringplans.com
Related posts: