All of the rooms in this lovely seafront Bed & Breakfast in Eastbourne have been refurbished toa very high standard during the last few years and have new en-suite facilites & flat screen TVs with DVD's. There are eight en-suite rooms each having its own unique style and a name to match its interior.
We have 7 doubles, 1 twin and 1 single room. Children are welcome from age 4.
All rooms have hospitality trays with complementary tea & coffee, fresh milk is available on request and can be kept in the guests fridge which is on the top floor and also stocks beer, white wine, water & coke. The rooms have a clock radio and flat screen colour TV's with DVD player (DVD & games library available ).We have a very popular snacks & drinks trolley with an honesty pot for payment. Hairdryers are also provided and ironing facilities are available on request.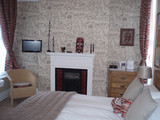 SPECIAL RATES FOR SINGLE OCCUPANCY
The Jasmine Room is on the top floor of our lovely B&B and has fantastic dual aspect views to the sea at the front and the downs at the back. This bright & airy double room has been redecorated in 2015 with lovely shades of lemon and cream, ideal for relaxing at the end of a busy day...
The African room is located on the ground floor of our seafront Bed and Breakfast in Eastbourne and has just been redecorated with a quirky animal wallpaper and beautiful oranges, browns & creams. The en-suite shower room has also been superbly refitted. The dual aspect windows look out to the sea...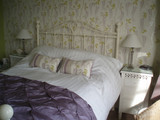 The Garden room is a very popular room on the first floor right at the front of this stylish Guest House and has great views over the bowling green to the sea. This lovely bay-fronted double room has a new en-suite shower room. A flat screen TV/DVD, radio alarm and complementary tea and coffee...
The Red room is rich in both colour and texture and is a double room with a new en-suite shower. This room is ideal for those wanting a bit more space, is in between the ground and first floor and looks out to the back of the guest house. The room has a flat screen TV with DVD for those wanting...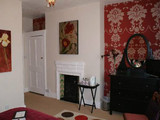 Regency offers classical sophistication with a canopy bed, mahogany furniture and is perfect for that extra special stay in our lovely Victorian Guest House. This room has lovely dual aspect side views of the sea to the front and towards the South Downs at the rear of the property.
The Rose room on the ground floor has been completely renovated in 2015 to reflect it's name with gorgeous duck egg blue & cerise with matching soft furnishings. It also has the benefit of a brand new ensuite shower room. You are also provided with a TV/DVD player, clock radio...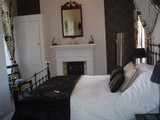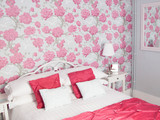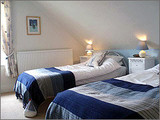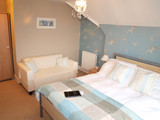 Source: www.thelangtons.net
Organa ORG5020 English Breakfast Tea Pods, 18-count


Kitchen (EMG East, Inc. (direct order))




18-count box of 10 gram single cup tea pods
Hearty, full-bodied tea
This exotic black tea is hand-picked from tanzania s celebrated luponde estate in the country s southern highlands
Pods fit most brewers
Product Built to North American Electrical Standards
Weight Loss Tea 3 Oz Pack for Fast, Efficient, Safe Detox and Weight Loss, with FREE EBOOK! Unique Blend with Green Tea, Oolong and Pu-erh Tea Blend Is Natural and Delicious. Harness the Wisdom of the East with This Centuries-old Knowledge. Drink As a Daily Habit to Detox, Boost Metabolism and See Weight Fall Off.
Grocery (Higher Tea Com)
WEIGHT LOSS AND DETOX TEA is fast, safe and effective. Delicious with a fresh tasting blend of organic green teas, known to boost metabolism, increase diuresis and...
FREE TEA INFUSER FOR THE FIRST 500 ORDERS!
HERBAL, NATURAL FRESH TEA BLEND - green tea extract, oolong, pu-erh and more effective ingredients to help you safely achieve weight loss in a sustainable way.
SO DELICIOUS - It is easy to switch to drinking this tea every day as it tastes so fresh and good. Avoid other harsh laxative weight loss teas that have senna...
FREE E-BOOK to help you understand more of the science, your body and the best and safest way to detox and lose weight. We guarantee if you stick to this for the...
Mountain Boys Air-Roasted Organic Fair Trade Coffee Beans - 10 Oz. (Breakfast Blend, 2-pack)


Grocery ()




AIR-ROASTED, not drum-roasted. Only 1% of the coffee beans in the entire WORLD are privileged to be air roasted. All of Mountain Boys coffee is of this upper crust!
East meets west as light meets dark
The spicy pop will wake you up in the morning!
Certified Organic and Fair Trade
Medium Roast

HotLogic Mini Personal Portable Oven, Black


Kitchen (EMG East, Inc. (direct order))




Enjoy a delicious meal wherever your day takes you
Use flat-bottomed, sealed-top containers-metal, plastic, glass, cardboard, ceramic food containers
Can accommodate food containers up to 8.75 W x 6.75 L x 2.5 H
Insulated tote with aluminum lining to maximize heat retention
Product Built to North American Electrical Standards
Patent Pending

Oatmeal by Vivomeal- Asian Blend Oatmeal (Pack of 10 Cups)


Grocery (VivoMeal, LLC)




A truly East meets West . Unique blends of flavorful spices and hearty grain. Oatmeal has never tasted so good!
Loaded with antioxidants, delicious and flavorful spices, mixed with wholegrain oatmeal, Help lower cholesterol and promote healthy heart.
All in the convenient cup. Easy for on the go, breakfast, any day, any time.
Perfect for weight watchers. Unique blends of flavors to satify your taste buds. Good replacement for noodle cups or any snack/chip cravings.
Kids approved. Parents recommended!
Related posts: