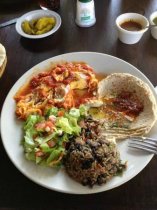 Alma is another one of the lesser-known restaurants in town but it is fantastic. It is a Asian-fusion restaurant that has yummy sushi appetizers, great Peruvian ceviche and a nice assortment of Asian-inspired main dishes. Sarah loved their Thai Coconut Curry Ahi Tuna while Sarah's dad loved their Chilean steaks. Alma definitely makes my list of Best Restaurants in Santa Teresa Costa Rica.
Soda Tiquicia
This is by far the best local restaurant in town. I always recommend it to our guests at the Blue Surf Sanctuary Hotel because it is the best restaurant in town if you are looking for the most bang for your buck. Their plates are huge and you definitely will not leave hungry.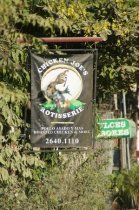 Perhaps their most popular dishes are their casado dishes while their rice dishes, their burritos and their famous fish soup are also very popular. Soda Tiquicia is a Blue Surf favorite so it has to make my list of the Best Restaurants in Santa Teresa Costa Rica.
Zula Restaurant
If you are looking for something a little different for dinner and you would like to try some of the Isreali flavour that we have in town, try Zula Restaurant. Always busy, their food is great and rich in exotic flavours. Try their classic Isreali dish called "Shakshuka" and don't forget to order a smoothie. They claim to serve the best smoothies in town and they certainly are pretty damn good.
The smoothies along would put them on the list of Best Restaurants in Santa Teresa Costa Rica.
Chicken Joe's
This is a classic chicken rotisserie restaurant that is good. The chicken is very tasty and surprisingly enough, they also have great fish tacos.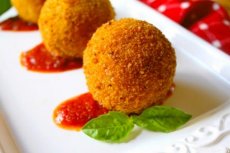 The owner Bill is very friendly and I recommend their family specials if you are looking for a great deal. I love fish tacos so Chicken Joe's makes the list of Best Restaurants in Santa Teresa Costa Rica.
Olam
I've never actually been to Olam but I have to write about it here because I have heard so many glowing reviews about it from our vegetarian guests that frequent the Blue Surf Sanctuary Hotel in Santa Teresa. Only open for breakfast and lunch, they serve up excellent vegetarian delights. I am not a vegetarian, but I will trust our friends that it should make the list of Best Restaurants.
Pronto Italian Street Food
This is a new restaurant in Santa Teresa this year and it is a welcome addition. When you walk in, you are overwhelmed by the lovely Italian smells wafting up your nose. It isn't as cheap as it may seem but it is a great casual restaurant for a family lunch.
shang chi box office total worldwide
redhead international
cheap coworking space manchester
breakdown in communication
media and communication degree
jk worldwide playaway
how to register a business partnership
christmas ham
stylish casual outfits for 50 year old woman
british horse society
what does marketing do for a business
communication is key
theories of communication
stylish mullet
coworking space bedford
nasaret international hospital
cake international
christmas window decorations
cnn international
what is business failure
citronella candles outdoor
spider worldwide
go outdoor tents
royal society for public health
christmas photos
hammersmith coworking
avanti international resort
stylish walking trousers
wham last christmas
coronavirus cases worldwide
yorkshire building society regular saver
stylish mens jackets
christmas clipart
how political factors affect business
how to set up my own business
what is a unicorn in business
how many trophies have been collected by racers worldwide in the gran turismo series?
what are the 5 methods of communication
how to do books for a small business
newcastle building society for intermediaries
what business to start with 100k in uk
coworking space bucharest
coworking spaces berlin
outdoor day beds
covid vaccine numbers worldwide
Source: bluesurfsanctuary.com
Pillow Perfect Santa Maria Rectangular Throw Pillow, Adobe


Home (Pillow Perfect)




Includes one pillow; suitable for indoor use.
Plush Fill - 100-percent polyester fiber filling
Edges of pillows are knife edge
Easy Care - lightly spot clean or hand wash fabric with mild detergent and cool water; then let air dry
Measures: 18.5-inch length X 11.5-inch width X 5-inch depth
Young Mexican boy, carrot worker, eating "second breakfast" in field near Santa Maria, Texas. The lunches of the Mexican workers usually consist of tortillas and fried onions and cold coffee


Home (Historic Photos)




Young Mexican boy, carrot worker, eating second breakfast in field near Santa Maria, Texas. The lunches of the Mexican workers usually consist of tortillas and...
Photograph size: 8 x 10
Vintage Historic Photograph
Archival Quality Reproduction
Ready to Frame
Related posts: