A study released by Kellogg's tells us of the importance of breakfast in education, writes Fiona Twycross AM.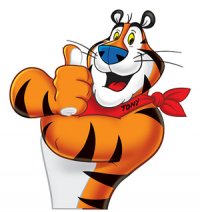 Fiona Twycross AM is a Londonwide Labour Member of the London Assembly; for details of the consultation on food poverty in London go to www.London.gov.uk
Did you eat breakfast today? If not it is probably (I hope) because you chose not to. Across Britain, thousands of children among the millions of children growing up in income poverty do not have that choice.
Almost 80% of the teachers surveyed thought pupils were coming to school hungry and more than 30% of teachers had taken food in to give to children who were hungry.
Major issues associated with children not having breakfast include poor behaviour, lower educational attainment, a decrease in concentration and an increase in ill health, tiredness and lethargy. It is not rocket science to conclude breakfast clubs can contribute to making the lives of our most vulnerable children – and their long term prospects – better.
Last week, I visited a breakfast club at Woodberry Down Community School, in Hackney, as part of an investigation I am undertaking at the London Assembly into food poverty in London.
The breakfast club is run by Kerry, who attended the school herself and who commutes in from Essex. She told us a particular favourite with the children is hot tinned spaghetti and many of the children who attend the club only get hot food in school.
A brother and sister said if they don't come to the breakfast club, they don't get breakfast because there is no food in the house.
The school has an inspiring head teacher who described how she had seen a transformation in a group of siblings who were coming to school hungry once she persuaded their mother to send them to the breakfast club. Having been tired, lethargic and withdrawn the children were now confident and performing better.
She said, however, they are seeing a rise in poverty in the school – this means more hungry children. In order to expand their provision, the school is working with the charity Magic Breakfast as part of a project funded by the Mayor's Fund.
Source: leftfootforward.org
Real Spark Multi-strand Simplicity Style Slim Chain Sexy Blue White Choker Statement Necklace


Jewelry (Real Spark)




Blue and white color matching theme
Slim simple chain style
Pair this necklace with your favorite dress
Jewelry that fits your lifestyle
Makes a standout addition to your collection
Related posts: